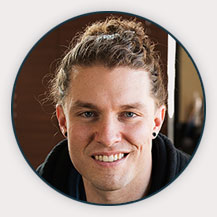 Hi! My name is Robby. Welcome to my blog.
I am former freelance web developer & designer turned marketer/entrepreneur. I am one of the co-founders of Beaver Builder, a website builder for WordPress.
Lets Connect
I go through spurts of activity on social media and I love connecting with people.
Find me on Facebook, Twitter, or Instagram.
About my Blog
One of the reasons I decided to start a blog was to share some of the stories and lessons I've learned in starting a company. I've been inspired by the transparency of many great companies in our space and, in a way, I see this as a chance to give back—to share some knowledge.
Here are a few of the things I am hoping to write about:
Music / Concerts
Food / Cooking
Coffee
Traveling
Business
Marketing
Productivity
Tools and Software
WordPress Plugins
Akismet
Autoptimize
Beaver Builder
Better Click to Tweet
Customizer Export/Import
Jetpack
Monarch
Pretty Link Pro
The SEO Framework
WP Migrate DB Pro
WP Revision Control
WordPress Theme
I am using the Beaver Builder Theme on this blog and you can see my customizations and Child Theme configuration here on GitHub.