With the start of a new year, I am inspired to start writing and journaling again. While I have a hard time sticking with the habit, I enjoy reading back on the bits of journaling I have done and regret the long periods of my life that I have little record of.
In hindsight, 2022 was a fantastic year. It feels like I broke out of a deep slump that plagued me during the peak and aftermath of the pandemic. After taking a long hiatus, I got back into several hobbies that I find tremendously therapeutic including cycling, live music, traveling, and festivals. I also discovered a new hobby, disc golf!
2022 brought some great experiences like seeing one of my photos become a painting, a lunar eclipse, a new relationship, and some delicious food. It wasn't all rainbows, though, I got pretty beat up in a bike vs car accident this year, and I got COVID. Lastly, I managed to largely give up several vices, and I feel like my overall well-being has benefited greatly from this.
Collarbone Break 🩻
One of the first major events of 2022 happened due to me starting the year on a bit of a fitness kick where I was riding my bike regularly. In February, I was hit from behind by a vehicle while riding near Foothill College.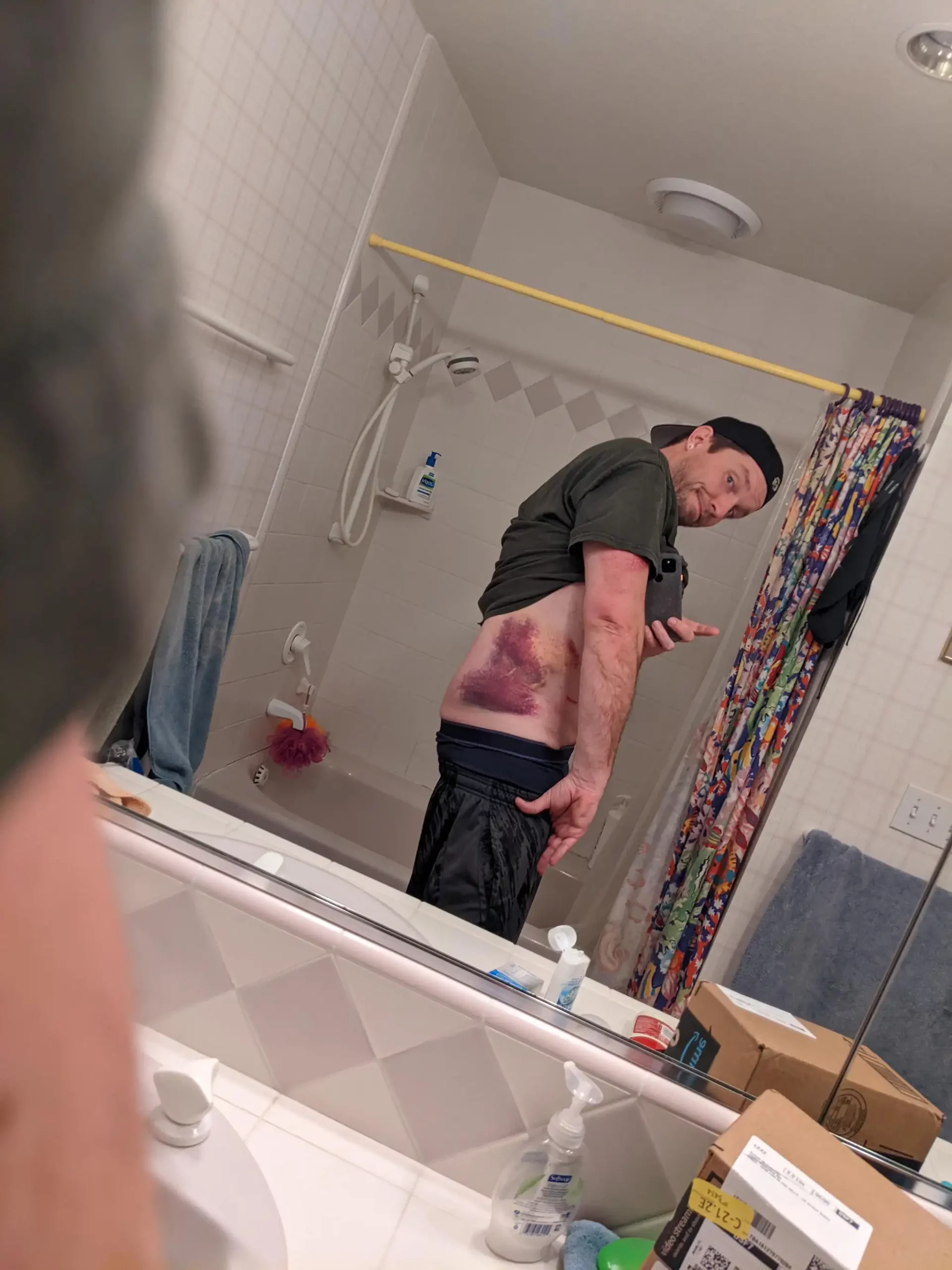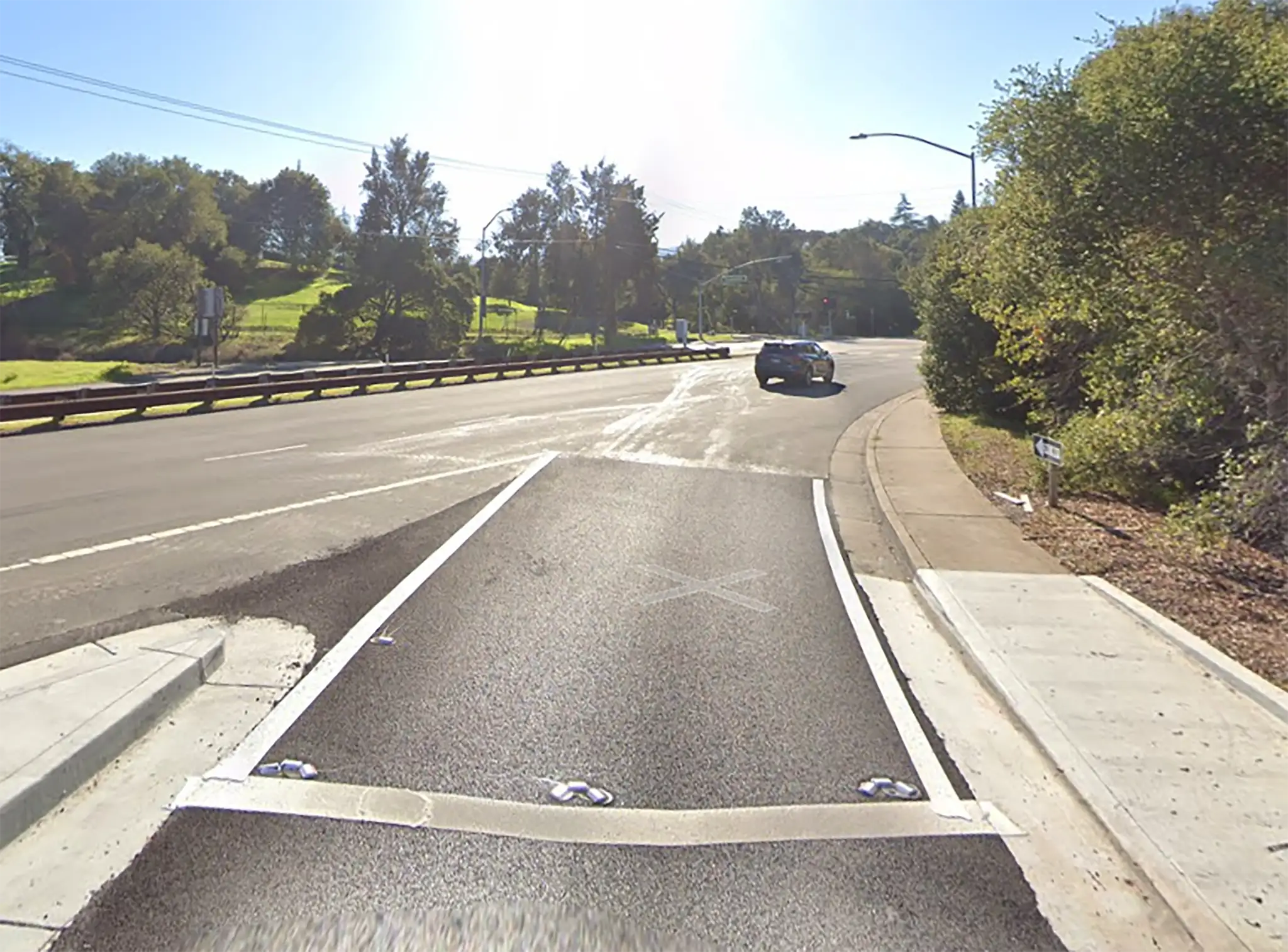 I was pretty bruised and roughed up, and I broke my collarbone on my left side. My electric mountain bike got banged up pretty badly too. The frame was bent, which is essentially a death sentence for a bicycle, but the motor and battery were fine and I was able to swap them on to a new bike (that was paid for by the driver's insurance).
Luckily, I was wearing a helmet and can't help but imagine how much worse the injury could have been. I was laid up for a week or two and spent another several weeks recovering. One nice thing that came from the injury is doing physical therapy helped me get into a routine of regularly stretching and lifting weights – which I have kept to this day! Also, I injured my non-dominate shoulder which meant I could still throw a frisbee and maintain more normalcy in life.
Other Minor Health "Hiccups" 👩🏼‍⚕️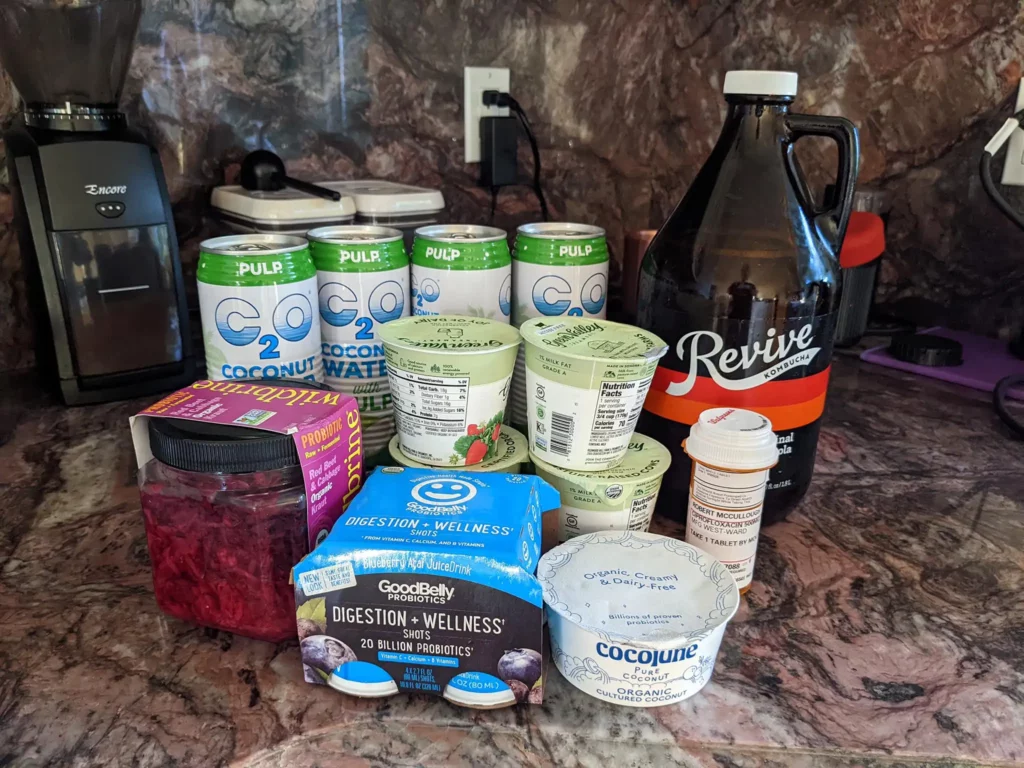 Later in the year, I caught COVID after avoiding it for ~2 years. My symptoms were minimal, and I took advantage of the time being quarantined to do a deep dive on guitar study. After a trip to Mexico, I also caught a nasty stomach bug and had to get on antibiotics to kill it. Apart from that, I was fortunate to be in great shape and health for most of the year.
Live Music, Festivals, and Volunteering at The Guild Theater
For the first time since the pandemic shutdown, I started going to concerts and live music again! My first "real" show back was The Monophonics at The Guild Theater in February. The Guild is a new music venue that opened up in Menlo Park, which is about 15 minutes away from where I've been living. I am ecstatic about the idea of having a live music venue so close to home.
While getting tickets for the Monophonics, I discovered The Guild was looking for volunteer ushers. I jumped at the opportunity and got to see a number of amazing bands and musicians that I otherwise wouldn't have known existed. I also met a community of live-music fans like myself, several of whom have become great friends.
The Guild Theater is a non-profit organization and I volunteered ~66 hours there in 2022!
2022 Musical Artist Highlights
Every show I saw was fantastic. These are the few I can come up with off the top of my head.
JRAD
Monophonics
Holly Bowling
Royal Jelly Jive
Murder by Death
Amigo the Devil
Rodrigo Y Gabriela
AJ Lee & Blue Summit
Molly Tuttle
Social Distortion
Nathaniel Rateliff (with Bob Weir 😍)
Kamasi Washington
Tenacious D
Terrapin Family Band
Alex Jordan
Macy Gray
Yussef Dayes
Charlie Hunter
Koffee
Atmosphere
Lyrics Born
Three Dog Night
Kabaka Pyramid
Steel Pulse
Billy Strings
Goose
Les Claypool
REZZ
Phil Lesh
Wow, what a list – and this isn't even every show! I've never made an effort to list out shows I've been to, and I sometimes feel like they blend together or fade away in my memory. I feel very fortunate and am inspired to attempt this every year from now on.
Festival Highlights
Along with one-off concerts, I got back into attending multi-day festivals. I deeply missed this part of my life and the communities and friendships built during these experiences.
Boonville Beer Festival
Stanford Powwow
Reggae Campout
Cali Roots
Hogfarm Hideaway
High Sierra
Mt. Sol
Golden Sky
Hangtown Halloween Ball
Disc Golf 🥏
Playing disc golf has quickly become one of my favorite things to do. It's a hobby that is challenging both physically and mentally. On the physical side, there is a ton of "best practice" advice out there on how to torque and release every part of your body in order to huck a disc as far as possible. Also, it tends to involve a lot of quiet hiking through beautiful natural settings (where I've run into a bunch of cool critters). On the mental side, there is a lot of opportunity to ponder things like angles, spin, wind speeds, aerodynamics, different disc shapes, elevation, and how they'll affect a particular shot.
I have been in the section of the learning curve where it feels like I am making big improvements without major effort. I.e., being a beginner, I've been able to quickly move through the initial learning curve and I haven't hit a plateau yet.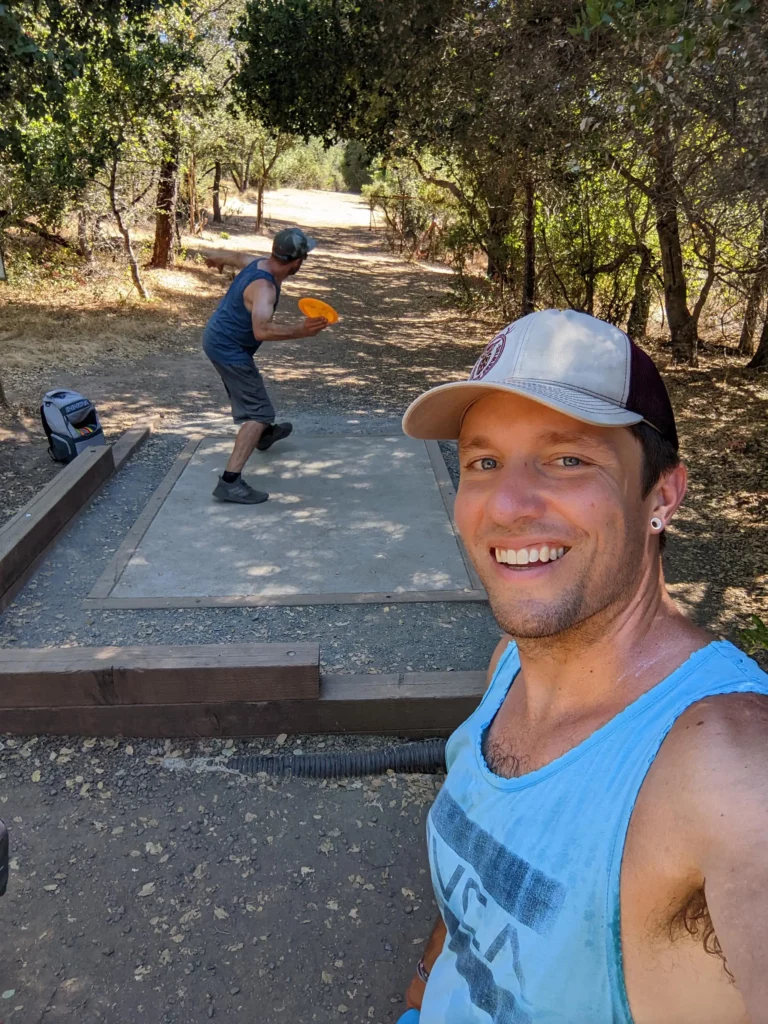 At its roots, disc golf is an opportunity to be outside hiking. I can practice on my home basket or out on any random field. There are courses everywhere, so I've made an effort to bring discs on my travels and play at as much as I can while on the road. Watching tournaments on YouTube is oddly therapeutic and makes for great background noise while doing whatever else. Disc golf is inexpensive to get started and can be enjoyed with friends or alone. I find it to be an extremely satisfying hobby especially after coming out of so much time being cooped up inside.
If you can't tell, I am slightly obsessed. 😂
Cycling 🚵🏽‍♀️
Riding bikes has been a big part of my adult life starting around my mid-twenties, but this year I took it to a new level! Despite starting off the year with a fairly gnarly bike accident, I rode more than I ever have in years past.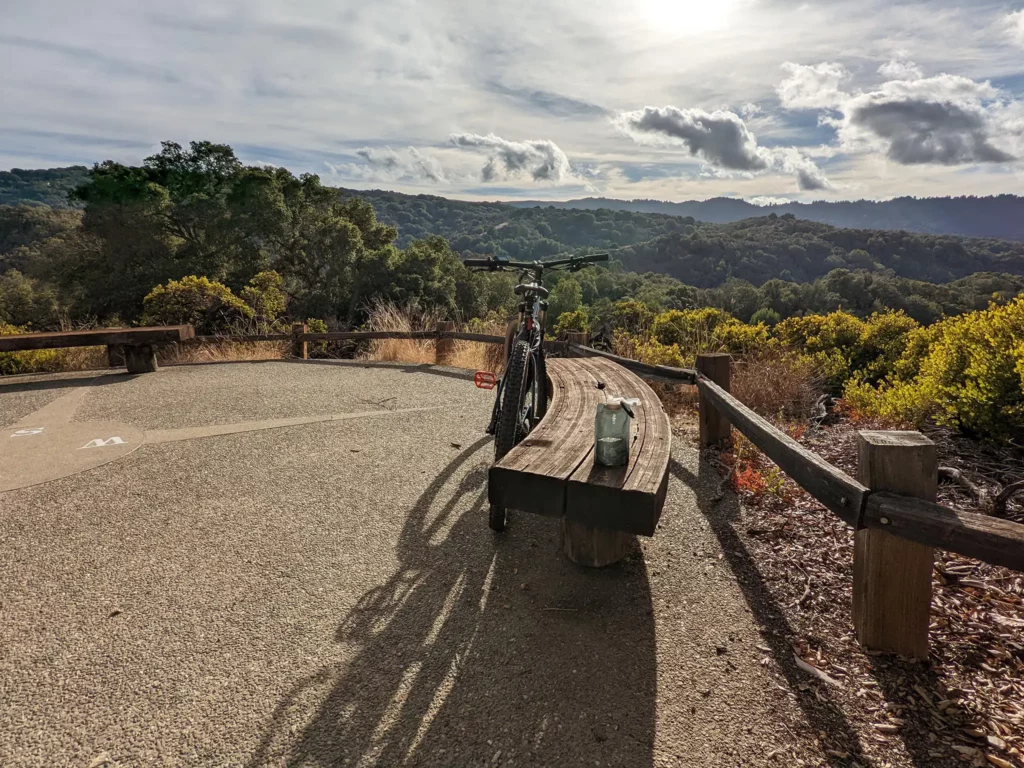 According to my Strava profile, I logged 1,217 miles and over 63,000 feet of elevation! Although, that doesn't tell the full picture…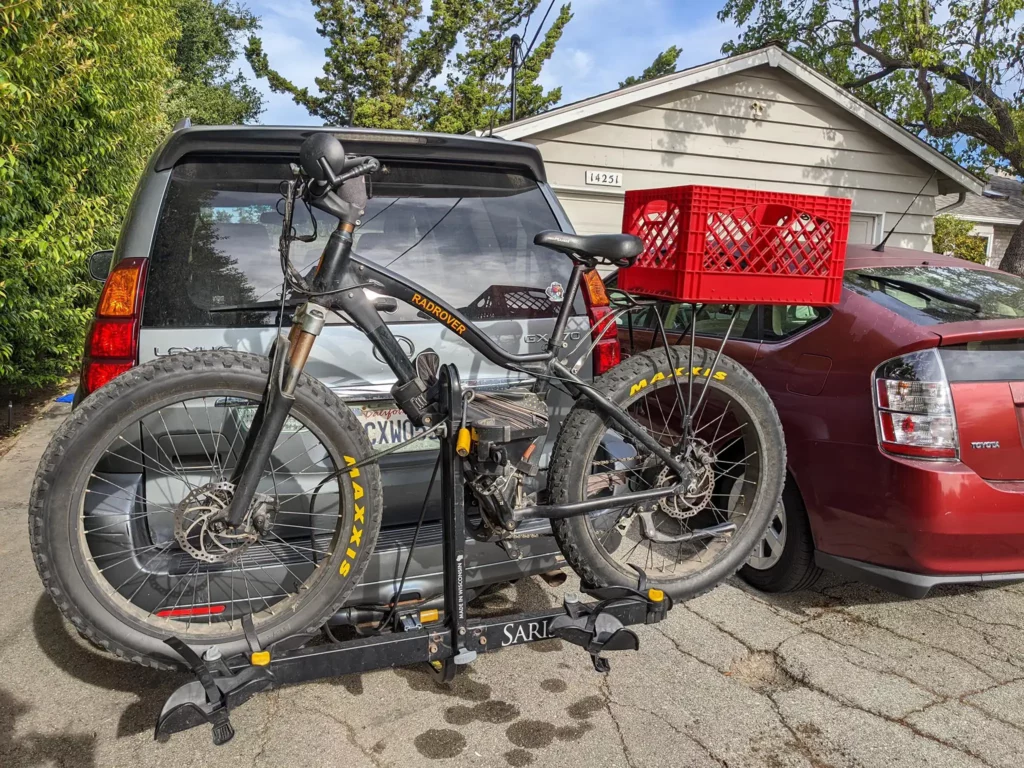 I put a rack and a sizable milk crate on the back of my RadRover eBike and turned it into a "grocery hauler." Weather permitting, I did most of my grocery shopping and errands on a bike this year and rarely, if ever, logged them on Strava.
I also did something I never would have imagined doing before, I bought a road bike! I was keeping an eye on Facebook Marketplace and Craigslist for a cheap bike. I love my electric bikes, but I wanted something I could bring along on the back of the car or leave out without too much worry. I lucked out and picked up two bikes that were in great shape for just a couple hundred dollars!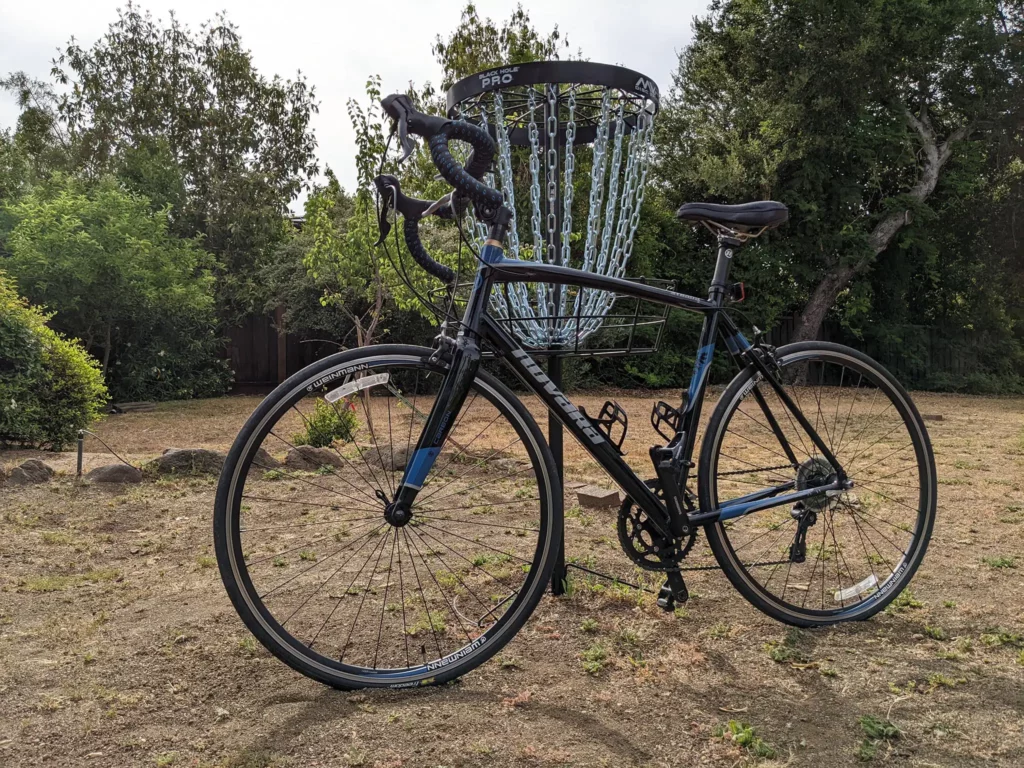 I was expecting this bike to be a "burner" that I rarely used, but it quickly became my daily driver! It's so fast! After riding big, heavy, inefficient electric bikes for the last few years, there was something really magical about the pick-up-and-go this little bike has. I started blowing through Strava segment records that I had set on my electric bike and really enjoying riding under my own power.
Eating Well 🍣
My love for cooking, eating, and restaurants continued in 2022. One of my resolutions in a past year was to visit more new restaurants and order different menu items at my local favorites. When I was volunteering at The Guild, I made a point to try a new restaurant each time. I hadn't spent much time in Menlo Park before and there are great food options there.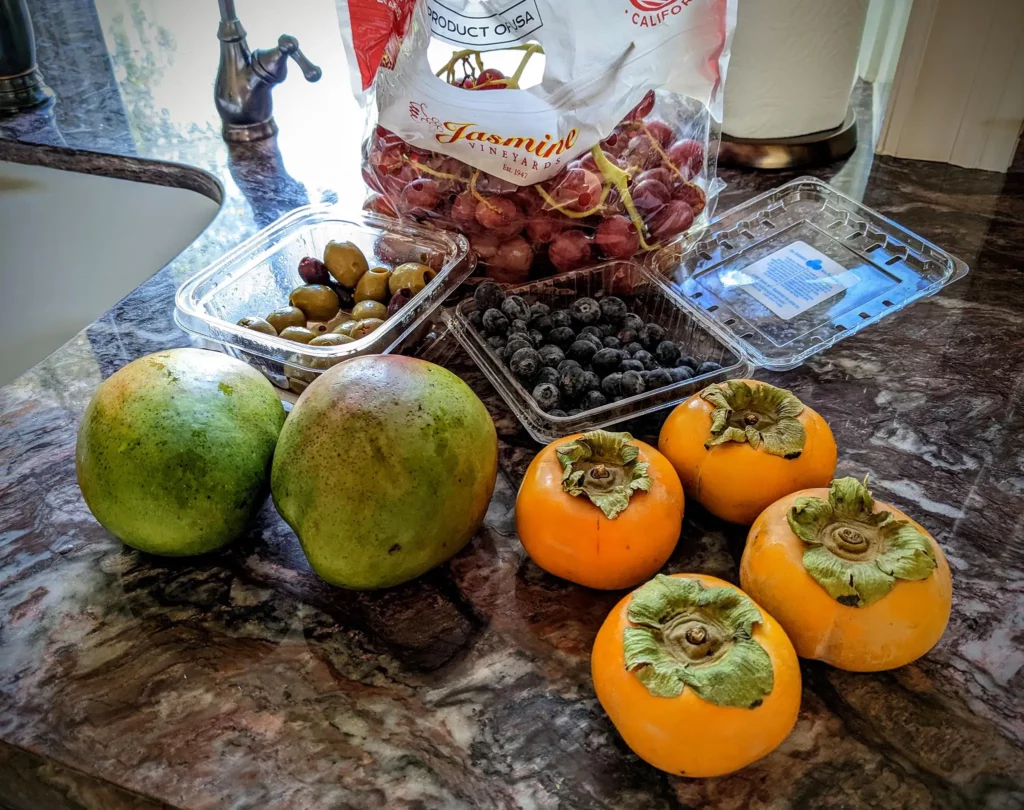 In an effort to take advantage of living so close to where so much food is produced, I've been eating a LOT of local and seasonal fruits and veggies. I discovered (with Tracie's help) that I absolutely love figs and persimmons. I really couldn't get enough of them and have been struggling a bit now that they're out of season. We're fortunate to have a great produce stand here in town and I've become a regular patron there.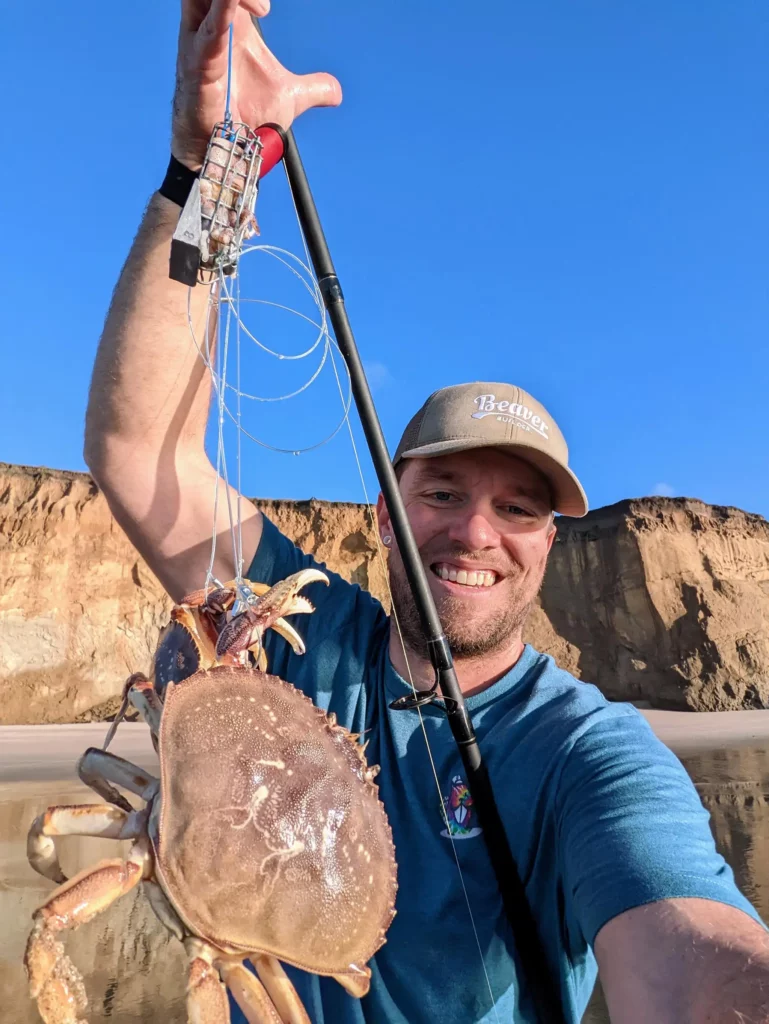 I also had some fun cooking adventures. I had a very successful Dungeness crab fishing season in 2021, I fried turkeys for Thanksgiving after not doing them for several years, and I continued a new annual tradition of baking a prime rib roast for Christmas and an old tradition of making beef jerky for gifts.
I might have to make a 2022 food review post as I pulled out too many pictures for this post (over 25) of my eating adventures from the year and they all look absolutely delicious!
Travel 🛫
Jumping back on the travel wagon this year was a blast. I went about two years without getting on an airplane which was the longest I had gone since I fell in love with travel several years ago.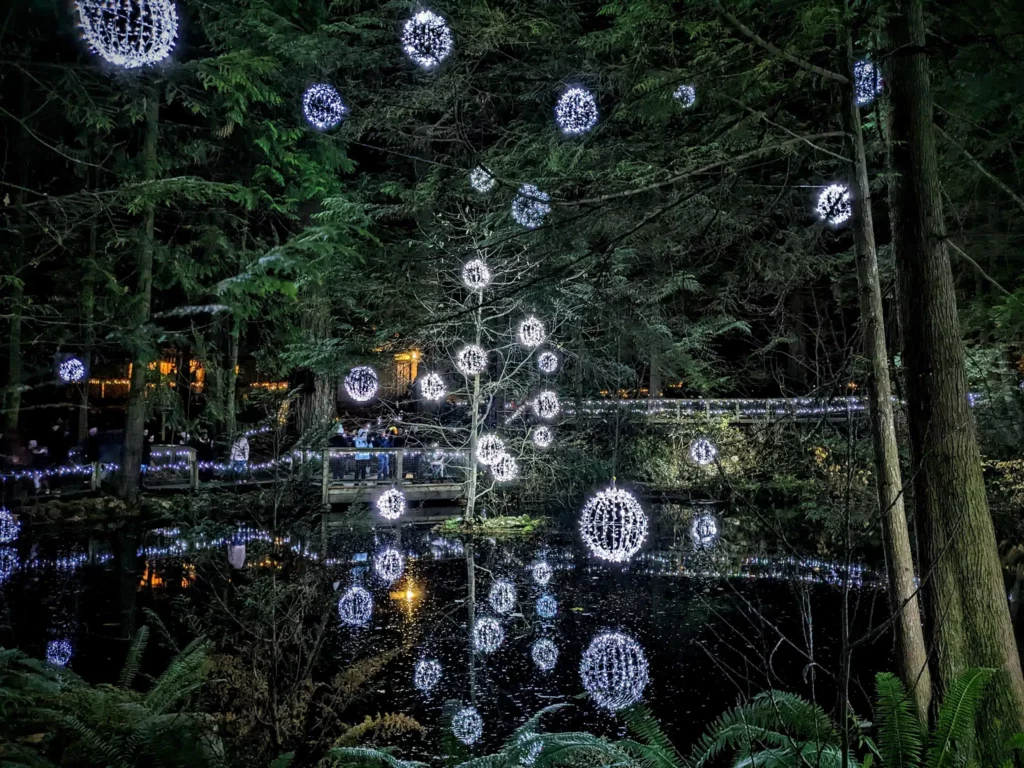 This year, I visited two countries and several different cities! I went to Los Cabos, Mexico for one of my favorite work events, CaboPress! I visited with family in Bellingham, Washington, and, from there, took a road trip up to Canada with some of my family. I also spent a weekend in the Denver, Colorado area.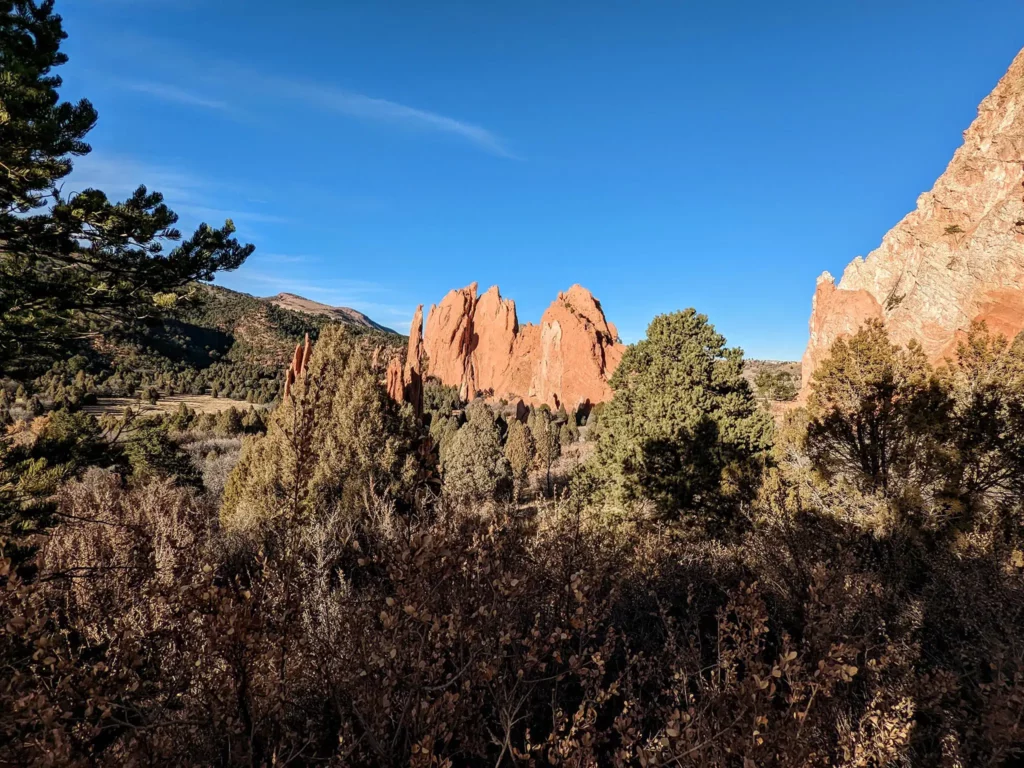 Last but not least, I took a trip down to San Diego for my first WordCamp in several years. WordCamps are my industry's "trade show" and networking events and they're one of my favorite ways to be involved with the WordPress community. Getting to see all my friends in person, as well as making some new ones, was long overdue.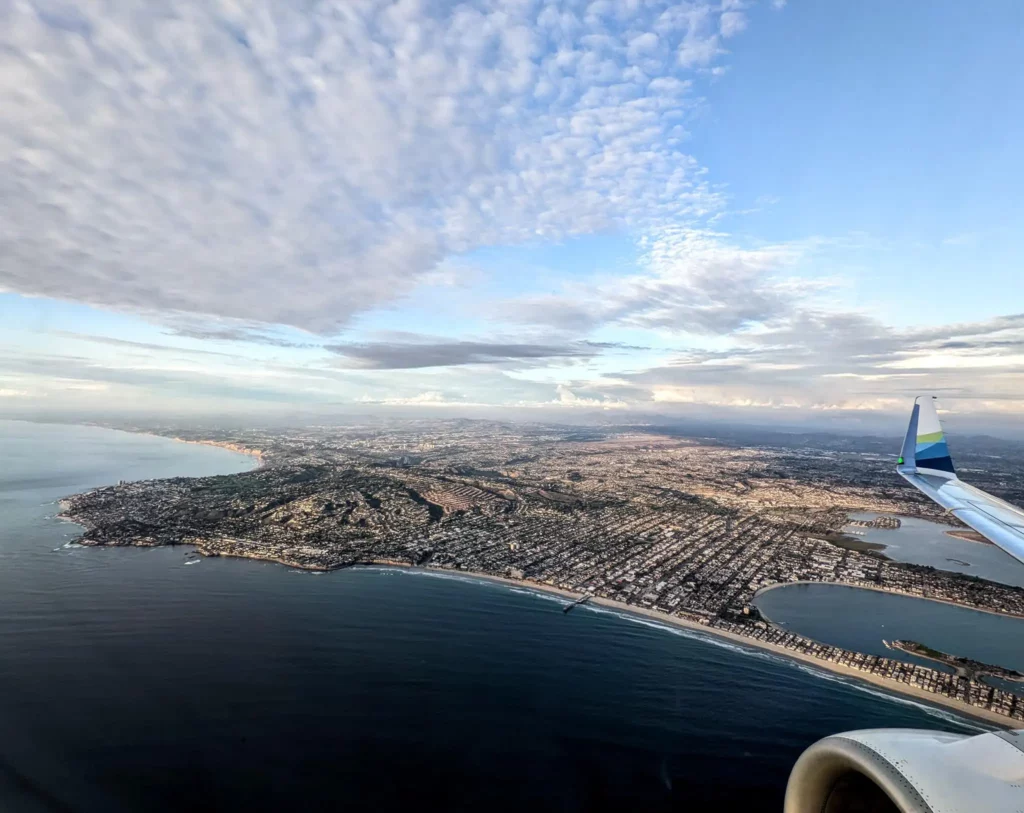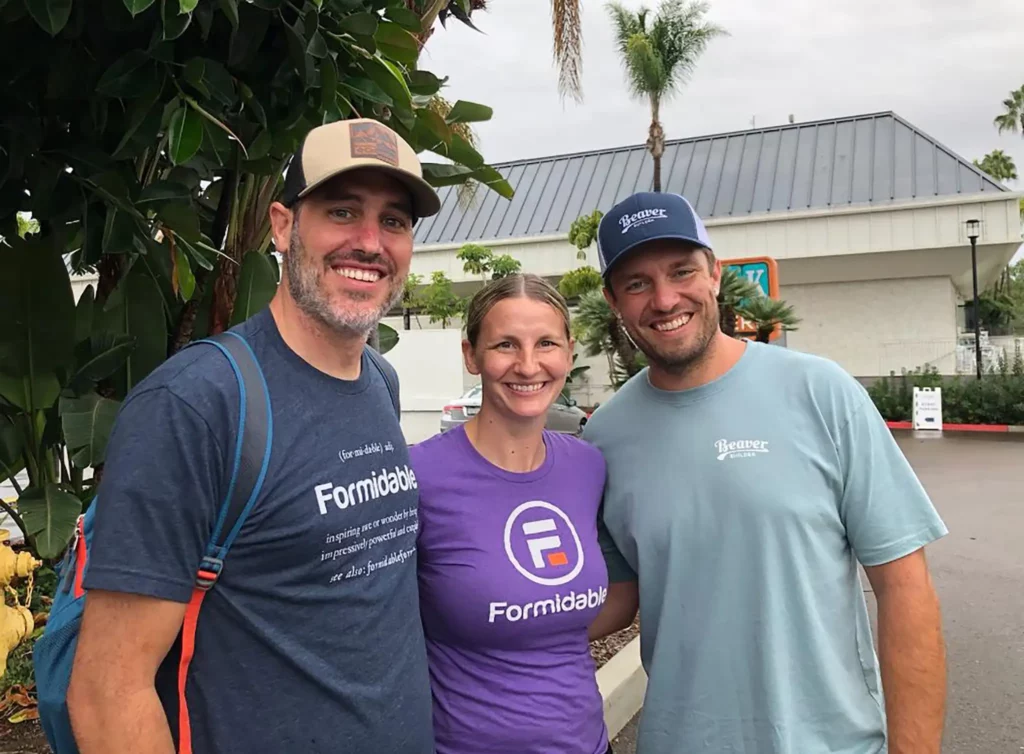 Other Notable Events
My last post on this blog was about a really special experience that happened in 2022, a picture I took in Japan and posted to my Unsplash profile was used as a reference for a gorgeous painting! That painting (and the picture) are now hanging on my wall.
Over the last few years, I have developed a fascination with the weather. I believe it began when I was living next to the Lexington Reservoir in Los Gatos and started having a much greater appreciation for the storms which would drastically alter the water levels. Not long after, I started snowboarding and tracking the same storms in hopes that they would also leave snow on the mountains. One of my favorite websites is the Weather West blog by Dr. Daniel Swain. Along with the blog posts, there is a very active comment section that has near-realtime commentary on the latest model runs and weather phenomena on any given day.
In November 2022, I joined and started regularly working from a co-working space in Petaluma, CA. I've always heard how helpful it can be to have a dedicated workspace but I didn't realize how reinvigorating it would be for me. I've been spending a lot of time in Petaluma as I started seeing someone who lives there. ❤️ I've been exploring the town, dining at an array of new restaurants, and reconnecting with friends there that I would previously only see at summer festivals and concerts.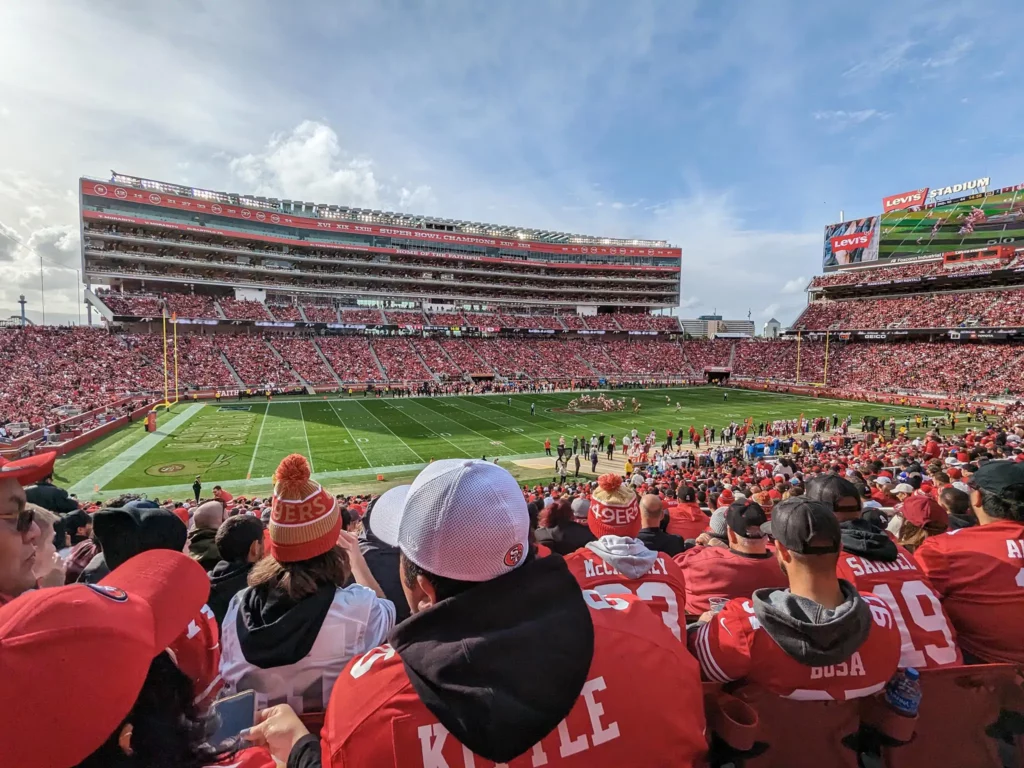 Progressively over the last few years, I've been getting deeper and deeper into 49ers fandom! My good friend is a season ticket holder and has generously been taking me to more and more games. I was beyond excited to watch Trey Lance play this year and quite devastated about his early-season injury. As I write this, the 9ers are heading into the 2023 NFL playoffs with a healthy team and a hotshot new quarterback (Brock Purdy) who has been nothing short of amazing since he was called up to play a few weeks ago.
Last but not least, this year is one of the longest stretches I have gone without smoking or playing video games – two vices that I leaned on heavily during the pandemic years. My mental health has been strong and I am very much hoping that continues in 2023. I am planning to write another post soon with aspirations and resolutions for this year, but, quickly, I am making an effort to drink less alcholol and write more.